Both 4 week and 8 week packages include:
Detailed Notes from each session to use for daily practice

Use of studio props and Bonnie's extensive library

Email responses to your questions

15 minute laser coaching by phone (one for 4 session and two for 8 session package)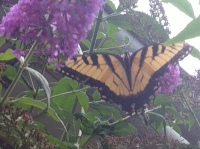 Client Testimonial

"Looking for reprieve from almost chronic leg pain, I sought out Bonnie's expertise through her Transformational Mentoring Program.

She approached my specific situation in a very personal, physical and mental pathway in our hour long therapy sessions. Her understanding, commitment and proper direction to my well being was the core of our sessions. I came to realize that she knew me better than I knew myself and I trusted her explicitly with my whole being. I enter every day seeped with Bonnie's guidance, incorporating my yoga in my daily living with acceptance, strength and happiness." - Nancy O'Leary

---
Start with a free 15 minute by phone or in-person consultation

What is important to you?

Together we'll come up with a strategy.



Be validated with where you are in your life in body, mind and heart



Be open to the vast field of possibilities for creating your life

Gain concrete, clear steps to take in your daily life

Have the committed support to realize your dreams


A little effort goes a long way, when concise, deliberate, consistent and bathed in love - Bonnie

Call or email for your free consultation today

610-698-2220

yogaunlimited@comcast.net



---

Q&A



Why choose a private session when I can just come to a group class?



Private sessions provide the perfect setting to address your goals and work on areas of individual interest.
(such as: Lifestyle adjustments, healthy eating, individual yoga practice for specific conditions)

For those with specific conditions or injuries, a private session provides an enhanced therapeutic approach so that you may experience the benefits of yoga in a safe, personal way.

You get 100% of my attention, skills and experience to support you in realizing your desired goals.

What is expected of me?


Progress is greatly enhanced through daily health routines. Bonnie will work with you to develop a daily routine and home practice tailored to your individual constitution and needs.


Mentoring program packages:


One-on-One Mentoring Program: Entry Level - 4 one-hour individual sessions - $330

One-on-One Mentoring Program: Going Deeper - 8 one-hour individual sessions - $545